SEO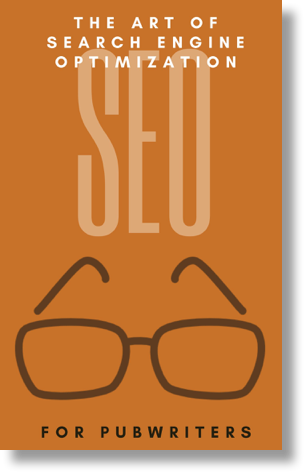 There are millions of pages written on the topic of SEO (Search Engine Optimization).
This page is my effort to curate the best usable advice I've found (and keep in mind there is no shortage of bad, outdated advice out there as well).
The Basics
Enlist your site in Google's Search Console - Formerly Webmaster Tools.
Include an image and an alt tag on every page.
Use Keyword Tools and Wordclouds to see how Google sees your page (which words dominate the page).
Verify your site is mobile-friendly and secure (https).
Refresh your site index (sitemap.xml) regularly. Read More.
Proper use of H1 and H2 tags.
Use @title on every PubWriter page and/or be sure the first line is an H1 (applies <title>PAGE TITLE</title> which determines how the page is listed).
Add backlinks from high credibility sites (in the eyes of Google): LinkedIn, YouTube, Facebook, Instagram, Wikipedia, etc. - .edu sites rank well!
XML Sitemap
Neil Patel is one of the best known SEO experts... and you'll find many links here to his advice articles which are typically super in depth!
Structured Data for Google
Consider using the Google Structured Data helper.
See: https://technicalseo.com/tools/schema-markup-generator/
Metadata
Exploring
Backlink Building
If the best way to rank on google is to generate backlinks, what's your strategy?
I currently manage over a hundred websites. Can I just start backlinking from those or I assume google disqualifies those sites since I'm manage them all?
10/25/2020
Why I build Static Websites!
11/22/19
Before Nov-2019
Looking at ways to boost the SEO for your Pubwriter site?
---
Pinging (and why it's important)
Title and Description tags
Read: The Importance of Meta Descriptions for SEO | WordStream
One of the benefits of using PubWriter is how simple it is to add title & description tags (which usually reflects how your site is listed on google):
Helping get your site index (ping your sitemap)
We can use a script to help us autofill the links you need to click on the submit your sitemap to various indexing engines. Be sure to first verify that the sitemap exists in the location you are pointing to!
Example:
https://www.google.com/webmasters/sitemaps/ping?sitemap=https://billfroehlich.com/sitemap.xml
http://blogsearch.google.com/ping?sitemap=http://www.winterlinestories.com/sitemap.xml
http://www.bing.com/webmaster/ping.aspx?sitemap=https://billfroehlich.com/sitemap.xml
---
Google Ping: http://blogsearch.google.com/ping
Yahoo Ping: http://siteexplorer.search.yahoo.com/submit
Bing Ping: http://www.bing.com/webmaster/ping.aspx?siteMap=http://YOURrssfeedURL.COM
Ask Ping: http://submissions.ask.com/ping?sitemap=http://www.YourWebSite.com/sitemap.xml
Weblogs.com ping: http://weblogs.com/
Technorati ping: http://technorati.com/
Bloglines ping: http://www.bloglines.com/
Auto pinging sites that will do the work for you include:
Sitemapping.net: http://sitemapping.net/ Pagerank.net: http://www.mypagerank.net/servicepingserviceindex
https://pingler.com/ https://pingomatic.com/
More Reading
12 Tips to improve the SEO of what you write to drive more traffic to your website.
Select a keyword or key phrase and put it in the title and in the first paragraph. Have the keyword appear a couple more times in the article, such as midway and near the end.
Make your verbs active rather than passive.
Write shorter sentences.
Keep paragraphs short.
Vary your sentence structure and the first word of the sentence. Yoast helps coach you on this, commenting on the variety or lack of it in your "consecutive sentences."
Insert a header, meaning an H2 (##) in Pubwriter, every 300 words or less.
Edit and save the "snippet" that Google will pick up about your blog/article. Make the snippet succinct, yet complete.
Choose hashtags & categories for posts in your blog/website structure and assign the post accordingly to its categories.
Find an appropriate image for your post. When you insert it, always use the alt tag. You know you've done this correctly when the image comes over when you post a link to the page on Facebook (or other social media).
Put into each post/article a couple of cross references to related articles on your own blog/website.
Repost your snippets (see # 8 above) on high traffic sites and link back to the original article.
SEO TOOLS
Further Reading
Go Deeper
These are some resources I'm diving into deeper... you might find these helpful or they could be rabbit holes.